Perhaps the most respected voice in the world of sports broadcasting, Rome is one of the leading opinion-makers of his generation. Best known for his aggressive, informed, rapid-fire dialogue, Rome has established himself as the top choice of athletes and fans when it's time to know what is going on beyond the scoreboard.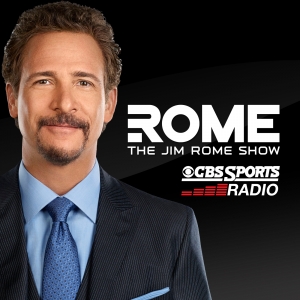 Jim Rome
Jim Rome is the Californian host of a nationally syndicated sports-themed radio show, The Jim Rome Show, and an ESPN evening interview show, Jim Rome is Burning. A 1987 graduate of the University of California at Santa Barbara, Rome got his start in college radio. He began his professional career in Santa Barbara and San Diego and worked his way up to hosting sports programs in the early 1990s. His show, known as "The Jungle," was a successful blend of listener calls and Rome's own rants on the sports news of the day. His radio show was nationally syndicated in 1996, and then Rome made the leap to TV, hosting The Last Word with Jim Rome on Fox Sports from 1997 until 2002. After a break from television, Rome returned with Jim Rome is Burning on ESPN in 2005. His daily radio show features interviews and Rome's opinions on a variety of sports-related issues, as well as calls and messages from fans called "Clones." The Clones ape Rome's brash, know-it-all delivery and talk "smack" (taunting language) about athletes, referees, coaches, fans and other listeners.
Extra credit: Rome used to be famously disdainful of horse racing as a sport, but now he and his wife own thoroughbreds, under the name of Jungle Racing, LLC.